Some 45 minutes into the new Netflix documentary Pelé, director and interviewer David Tryhorn questions the frail, former striker about his infidelities to first wife Rosemeri dos Reis Cholbi.
"Was it difficult to stay faithful during your playing career?" he asks.
"Honestly, it was" answers the Brazilian.
The film then cuts away to examine the trappings of fame and Pelé's remarkable feat of scoring over 1000 goals in a career that spanned nearly two decades.
It's a perfect encapsulation of what's wrong with this documentary and goes some way to explaining the complicated myth that surrounds one of the greats of the game.
---
For the latter half of the 20th century the discussion around the greatest player ever has revolved around just two men: Pelé and Diego Maradona.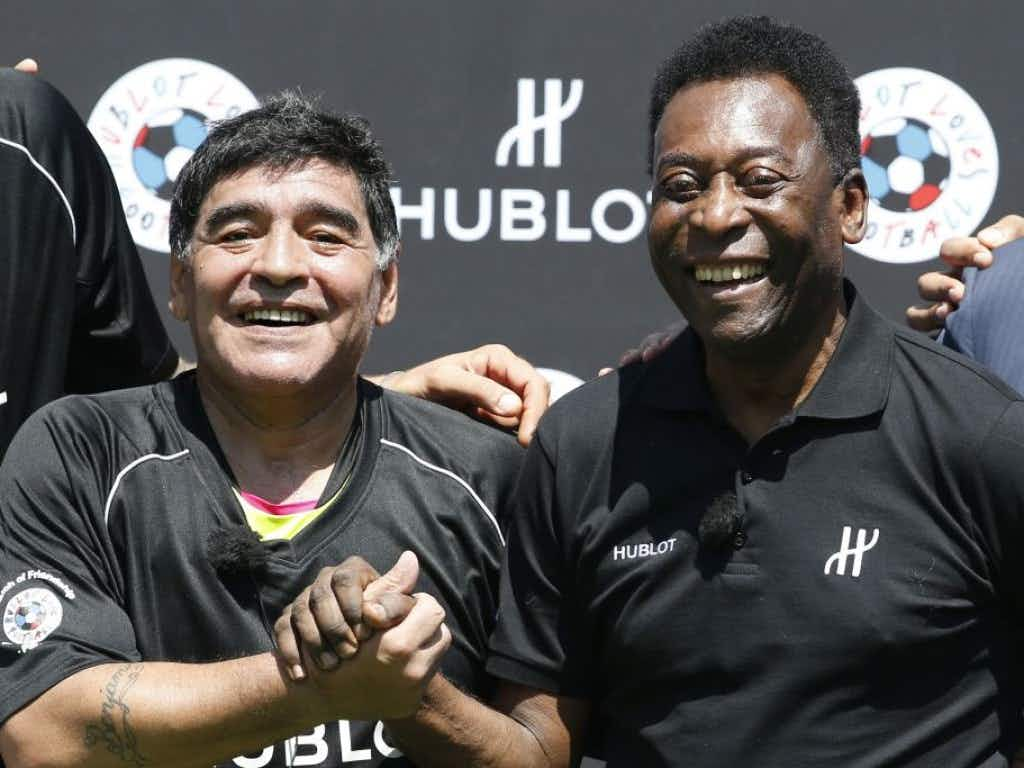 Maradona was the bad boy, the rebel, the man who did things his own way and bent the football universe to his own will.
Pelé was the golden child, the man who could do no wrong, a shining example to kids all over the world.
But like most things in life, it was never quite that simple.
---
You wouldn't know it from this documentary, but even the most passing bit of research will tell you that Pelé fathered a number of children from affairs and even failed to recognise one of his daughters. She would later sue him after DNA tests proved he was her legal guardian.
This is not to denigrate Pelé but to show that, like all of us, he is a human being with conflicting emotions and inconsistencies.Pelé's legendary careerVolume 90%
The documentary goes a small way to try and reflect this with its most interesting section coming about an hour in with the rise of the country's military dictatorship under Emílio Médici.
A superb section shows quick cross-cutting of a country torn apart by the Institutional Act Number 5 (AI-5) – which, when introduced in 1968 under then dictator, Artur da Costa e Silva, allowed for the arrest of people without due cause and saw hundreds of people 'disappeared' – interspersed with clips of Pelé netting goal after goal after goal for both Santos and the national team.
It's a powerful moment and is made even more remarkable when Pelé is asked how his life changed post-1964 and the arrival of the new military leaders. "There weren't any noticeable differences" is his stoic response.
---
Then there is Pelé's relationship with the dictatorship.
The now 80-year-old describes how he was invited to go and visit Médici and how he would "always say yes to meeting anyone if I had the time".
Pelé was staunchly neutral when it came to politics – certainly during his playing days anyway – but in this age of sportspeople as activists, this jars.Pelé on Pelé: The Story Behind the NameVolume 90%
It is though, also entirely understandable.
"You could tell me Muhammad Ali was different," his friend Juca Kfouri says. "Indeed he was, and I applaud him for it. Ali knew that he would be arrested for refusing the draft, but he ran no risk of being mistreated or tortured. Pelé had no assurance of that."
This raises the question of whether it's too harsh to apply modern standards to a bygone sportsman. What are you really expecting from Pelé in the face of a violent junta?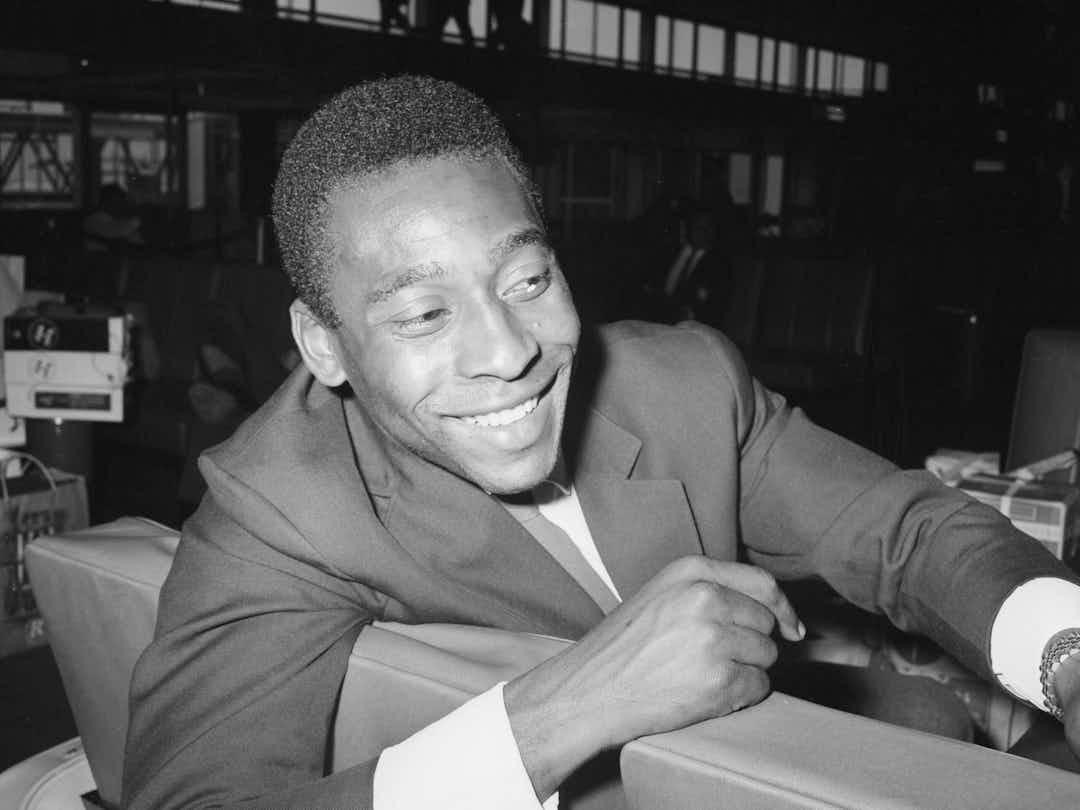 Perhaps we as sports fans are doing what everyone has done with the character Pelé for over 60 years: use his hero status and try to take as much from it as possible.
For the country of Brazil he was a superhero when they needed one most; for the junta he was a brilliant deflection point and an easy tool for propaganda; for coaches and players he was the king; and for journalists and writers he was a myth they kept on propagating for easy articles and international best-sellers.Pelé's incredible goal against PortuguesaVolume 90%
And perhaps that's why this documentary felt so sterile. This didn't feel like a film about a real person, connected with real life and all that comes with it.
This felt like a film about a superhero, Marvel's very own World Cup winner. A poor boy from a poor family who overcame every obstacle to become the greatest football in the world and some soaring music over the end credits.
But life isn't like that, Pelé's life wasn't like that.
It seems like no coincidence to me that this film comes out just a year after the astonishing Diego Maradona.
From the outside, this seems like Pelé trying to wrestle back control of his legacy with a movie of his own but it pales in comparison to Asif Kapadia's masterpiece.
This was a missed opportunity to tell what could have been a fascinating, warts-and-all story about a flawed genius.