Including Man Utd star and surprise name ahead of Ronaldo & Messi
Football players earn extremely high wages and are some of the richest people in sport. Football players take home significant wages and are some of the highest earners compared to athletes in other sports. The world of football has seen several top earners through the years and here is a comprehensive list of the top 10 richest footballers in the world by net worth in 2020…
More: Top 10 richest club owners in world football
10. Paul Pogba – $85 Million
Manchester United and France midfielder Paul Pogba who starred for his country in the 2018 FIFA World Cup as France went on to lift the trophy hasn't replicated his international form for the Red Devils but remains one of the highest earners at the club. Pogba is currently worth $85 million and is on a £290,000-a-week contract with Manchester United. Apart from his weekly wages, Pogba also has sponsorship deals with Adidas and is one of the richest footballers in the Premier League.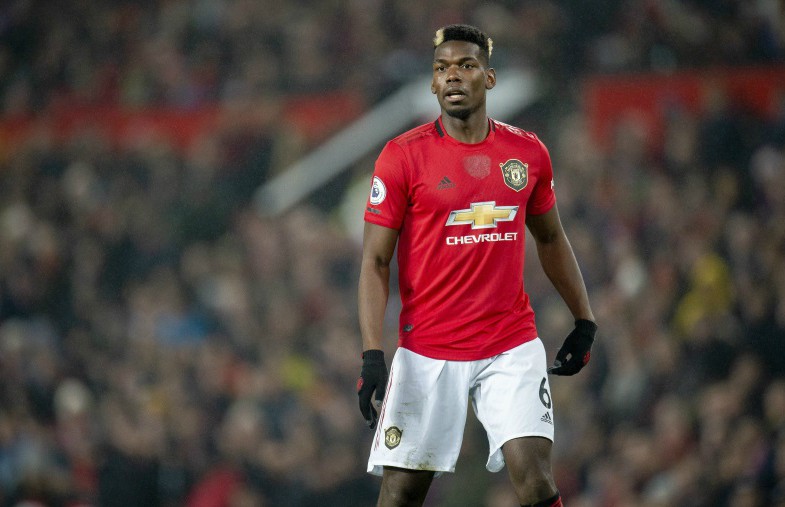 Manchester United's Paul Pogba is one of the richest footballers in the world
9. Eden Hazard – $100 Million
Former Chelsea attacker Eden Hazard secured a blockbuster €100m transfer to Real Madrid last summer and is one of the highest earners for the Spanish giants. Hazard is currently on a contract worth  £400,000-a-week with Real Madrid and the Belgium captain has sponsorship deals with  Nike, Topps and Electronics Arts. His net worth is estimated at being $100m.
8. Andres Iniesta – $120 Million
Former Barcelona legend Andres Iniesta is one of Spain's most decorated players of all-time winning the UEFA Champions League at club level and the Euro 2008 and the 2010 FIFA World Cup for Spain. Iniesta currently plies his trade for Japanese club, Vissel Kobe, earning a whopping $576,923-a-week wages. The Spanish midfielder also has a sponsorship deal with Japanese footwear brand Asics and owns a vineyard selling wine under the brand name Minuto 116, named after the minute he scored for Spain in the 2010 World Cup final. Iniesta's net worth is estimated to be $120m.
7. Gareth Bale – $125 Million
Real Madrid's Welsh international winger Gareth Bale along with Eden Hazard is one of the Spanish club's highest earners. Bale currently earns £350,000-a-week in wages and has brand sponsorships from Nissan, Adidas, Lucozade and Konami. The Welsh footballer also owns a sports bar and restaurant in Cardiff called Elevens. Bale's net worth is estimated to be $125m.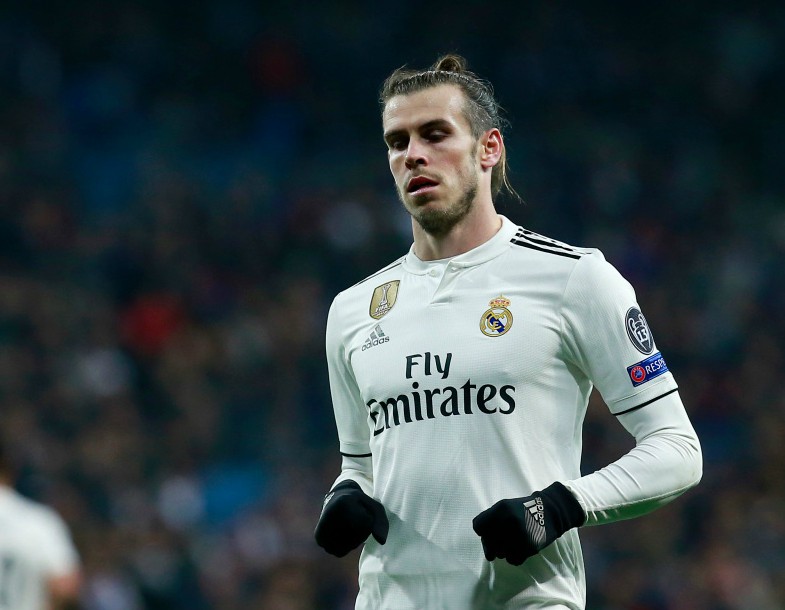 6. Wayne Rooney – $160 Million
Ex-Manchester United star Wayne Rooney is sixth in this list. Rooney who is Manchester United's all-time leading goalscorer joined MLS side DC United in 2018 after his stint in the Premier League and before joining Derby County in the Championship was earning £250,000-a-week in wages. Rooney also has endorsement deals with Coca Cola, Nike, EA Sports and Samsung. His total net worth is estimated to be $160m.
5. Neymar Jr. – $185 Million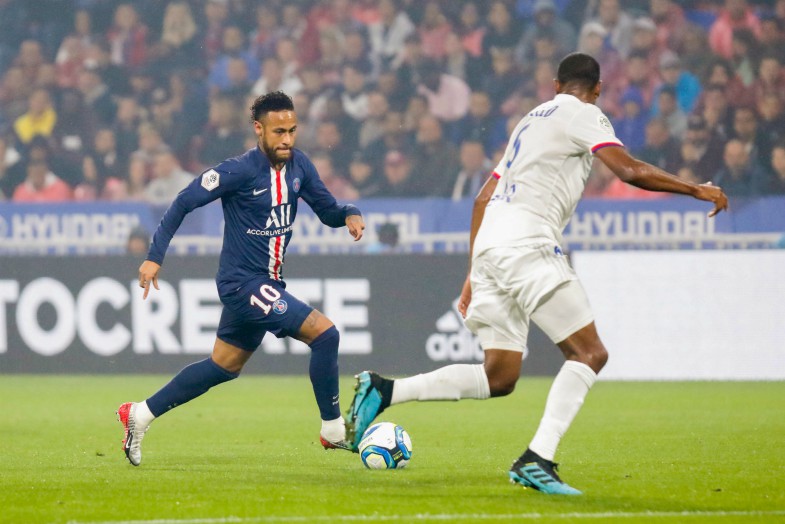 Neymar in action for PSG against Lyon
Paris Saint-Germain's star forward Neymar is fifth on this list earning a huge sum of €707,692-a-week in wages at the French club. The Brazilian forward has starred for the Parisian club ever since joining from Barcelona for a transfer fee of €222m in 2017. Neymar has brand endorsements with the likes of Gillette, Electronic Arts, MasterCard, Nike and McDonald's. His net worth is estimated at being $185m.
4. Zlatan Ibrahimovic – $190 Million
Former Barcelona, AC Milan and Manchester United star forward Zlatan Ibrahimovic is fourth on this list. The Swedish international and former captain currently plays for MLS side LA Galaxy and earns a reported $138,000-a-week wages. However, Ibrahimovic has sponsorship deals with the likes of Nivea, Nike, Microsoft Xbox and Vitamin Well. The Swedish forward has a net worth estimated to be $190m.
3. Lionel Messi – $400 Million
Barcelona and Argentina superstar forward Lionel Messi enters this list in third place. The star forward is widely regarded as the best player in the world and has won six Ballon d'Or awards. The Barcelona captain earns a huge $646,000-a-week in wages and has endorsement deals with several top brands including Pepsi, Adidas, MasterCard, Tata Motors and Huawei. Messi's net worth is estimated at being $400m.
2. Cristiano Ronaldo – $450 Million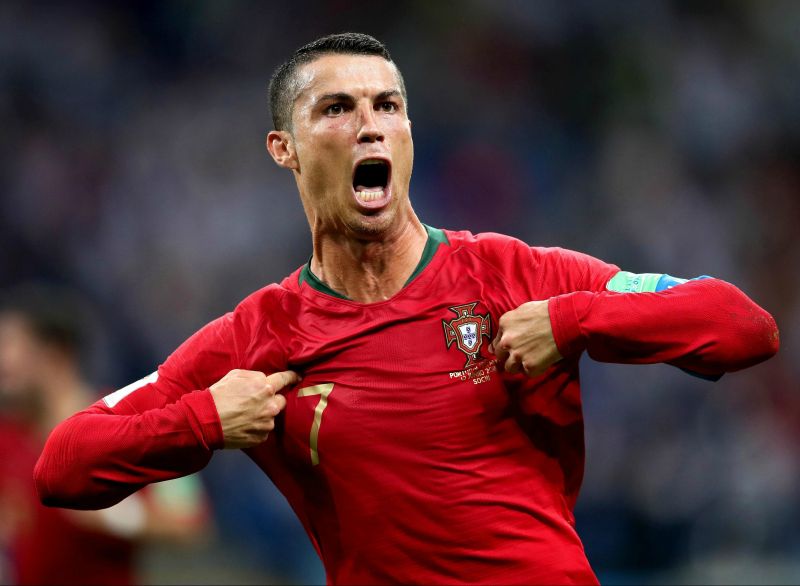 Cristiano Ronaldo is one of the richest footballers in the world
Entering this list at number two is former Manchester United and Real Madrid forward Ronaldo. The Portuguese international currently plays for Italian Serie A side Juventus and earns a huge $663,000-a-week in wages. Alongside Messi, Ronaldo is also widely recognized as being one of the best players in the world. The Juventus star has a net worth of an estimated $450m and has sponsorship deals with Nike, Electronic Arts, DAZN and Altice.
1. Faiq Bolkiah – $20 Billion
The relatively unknown Faiq Bolkiah is by far the richest football player in the world. The 20-year-old who currently plays for Premier League side Leicester City comes from oil-rich Brunei and is the captain of the Brunei national team. Faiq Bolkiah descends from royalty and is the son of the Prince of Brunei, Jefri Bolkiah. The Bolkiah family has an estimated net worth of $20 billion USD. Faiq earns only $1000-a-week in wages at Leicester and has an endorsement deal with Nike as per his Instagram bio. However, his family net worth makes him the richest football player on the planet.