Arsenal are back in action on Sunday after two defeats in a row and there's plenty of pre-game conversation for Mikel Arteta to tackle.
Here's the latest from the Arsenal boss …
---
On Partey's fitness issues
"He felt something during the game and we didn't think it was too bad but after the scan it looked a little bit worse.
"He won't be available to play against Leeds and we will see how it evolves in the next few days but it's a muscular issue.
"He was devastated. We were all devastated because we know the importance of Thomas. We haven't had him since we signed him for 3 consecutive games. It's a big blow for us but he's adapting to the league.
"He's been very unlucky and he's been very frustrated because he's a really competitive guy who wants to feel important and be important for the team.
On Kieran Tierney's injury
"We're going to have to see how the knee reacts when he starts to get a little bit more load."
"When you have pain and you are not comfortable and you are someone like Kieran who does everything 100 miles per hour you need to be in the right condition.
"When someone like him tells you he doesn't feel right, something is wrong, you worry because you know how much he wants it as well.
On Nicolas Pépé's improvement
"I think he's done much much better. I think there has been a click with him, even in his mentality, how he's approaching every training session, the importance of every action in the game and how he can sustain his focus and his determination during games.
"I really like his attitude. What's he's done in the last few weeks I think it's been much better. He still has a lot of room to improve and grow and he's willing to do that so I'm expecting him to go to the next level very soon."
On Martinelli not playing
"Well, he came back and did really well, but then he picked up another injury. It took him a while to come and now it's about getting in his rhythm and getting his place in the team like anybody else.
"Don't forget that we played him last time against Manchester United and he started ahead of other players, so it's not like he's not having the opportunities. =
"We know that he's got a huge potential and he's done some really good things since he's come back. He has a lot of things to develop in his game because of course at his age it's normal."
On Folarin Balogun's contract situation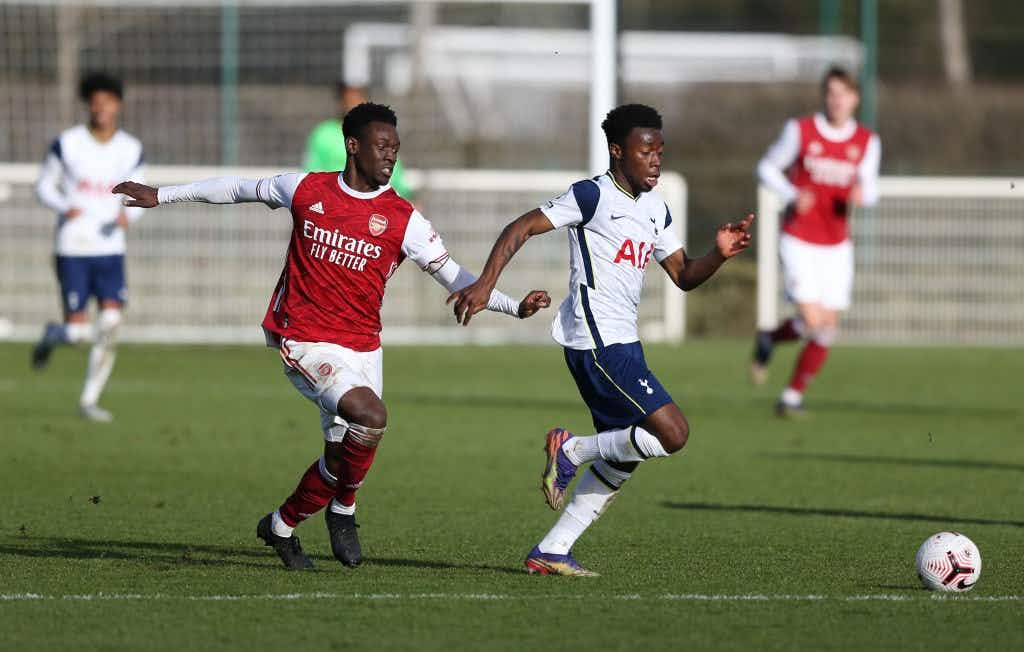 "I'm still very positive that Flo is going to stay with us and it's what we're trying to do as a club, and it's what I'm trying to do as a manager.
"As far as I know from last week, the player wants to be here, so I'm positive. I think he's made some big progress in a few months.
On social media abuse
I prefer not to read because it would affect me a lot more the moment that somebody wants to touch my family. Because it happened the club was aware of it, they tried to do something about it. And that's it, we have to live with it. It's not gonna stop tomorrow we know that, but medium, long term can we do something about it?
When you are winning everything is beautiful and you are incredible and the best coach, and when you lost it's completely the opposite. It's not pleasant when it goes personally against me I can take it. When the family is involved it's a different story.